So there is a way to join really fast to a server (any server).
Here it is explained how you can do it:
Desktop shortcut
[*]Copy the existing shortcut on your desktop
[*]Click on the new shortcut with the right mouse button and select 'Properties'
[*]Edit the 'Target' line by adding IP-ADDRESS (e.g. 31.186.250.156:10480) behind the Swat4X.exe path
[*]Save the new Shortcut.
[*]Start the game by pressing that shortcut.
So something like this: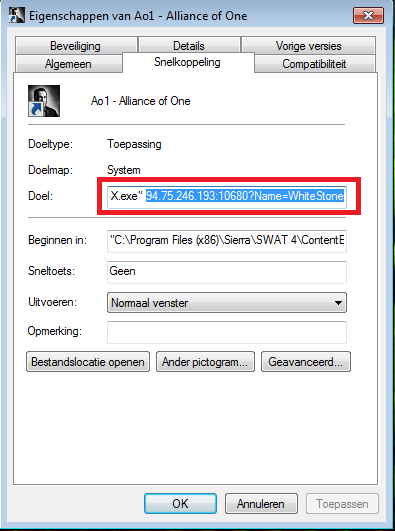 You also can add a name and password, like this:
31.186.250.156:10480?Password=PASSHERE
or
31.186.250.156:10480?Name=WhiteStone
or
31.186.250.156:10480?Name=Keyser-Soze?Password=PASSHERE
Tnx